Super Fast SSD Web Hosting
Fast & Reliable cPanel Web Hosting with NVMe SSD Storage and LiteSpeed Web Server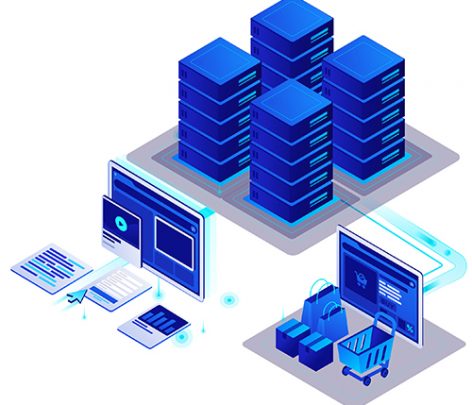 Our Web Hosting
Do you need a reliable yet affordable web hosting service for your website, blog, or web application? Our web hosting service is designed to offer a fast, secure, and reliable hosting experience. We use latest Supermicro servers powered by cPanel and LiteSpeed Webserver, running on CloudLinux OS.
If you have any questions or want to know which web hosting plan is best for you, contact our live agent or submit a sales ticket. We would be more than happy to answer any queries you may have.
Choose Your Web Hosting Plans
Web Hosting plans to suit every type of website.
18% Goods & Services Tax (GST) rates are applicable to all Hosting plans and related products.
CloudLinux Resouce Limit
We use CloudLinux OS to isolate customer account in a Linux server so that problems in one account don't spread to other accounts. And because of LVE (lightweight virtualized environment) technology in CloudLinux, each customer account is provided with a fixed amount of resources such as Memory, CPU, etc.
CloudLinux LVE Limits
CPU Cores
Physical Memory
Disk I/O
iNodes
Concurrent Connections
Max. Number of Processes
Basic
CORES

1 CPU Cores

RAM

1 GB

Disk I/O

1 Mbps I/O

Inodes

100000 Inodes

Entry Processes

20 EP

Total Processes

100 nPROC
Standard
CORES

1 CPU Cores

RAM

2 GB

Disk I/O

2 Mbps I/O

Inodes

2000000 Inodes

Entry Processes

20 EP

Total Processes

100 nPROC
Professional
CORES

2 CPU Cores

RAM

2 GB

Disk I/O

2 Mbps I/O

Inodes

250000 Inodes

Entry Processes

30 EP

Total Processes

100 nPROC
Premium
CORES

2 CPU Cores

RAM

2 GB

Disk I/O

4 Mbps I/O

Inodes

300000 Inodes

Entry Processes

40 EP

Total Processes

100 nPROC