What is SSD Hosting?:
SSD represents Solid State drive and SSD hosting is a type of hosting service in which user's data are stored on servers that use Solid State drives as its default storage medium. SSD uses flash memory to store data, which provides more performance and reliability than the traditional HDD.
SSD Hosting Plans
Choose a plan which best suits your website
Detailed Pricing
| | | | | |
| --- | --- | --- | --- | --- |
| | 1st yr w/o GST | 1st yr with GST | 2nd yr renewal w/o GST | 2nd yr renewal with GST |
| Basic | 1680 | 1983 | 2388 | 2817 |
| Standard | 2520 | 2973 | 3588 | 4233 |
| Professional | 3360 | 3964 | 4788 | 5649 |
| Premium | 4200 | 4956 | 5988 | 7065 |
18% Goods & Services Tax (GST) rates are applicable to all SSD Hosting plans and related products.
Looking for 1GB or 2GB Cheap SSD Hosting Plans, Click here 
Powered by LiteSpeed Webserver
Our servers are powered by LiteSpeed Webserver – No #1 commercial web server in the industry.
LiteSpeed is up to 9X times faster than Apache, it processes PHP process 50% faster, and SSL requests 3X times faster than Apache. LiteSpeed fully supports .htaccess, mod_rewrite, and everything else that Apache is well known for – if your site works on an Apache host it will function even faster on our LiteSpeed web hosting solutions!
100% SSD hosting
SSD hosting offers 3x times faster data read and write speed than traditional HDD hosting.
All your website files, databases are stored on SSD storage, which makes your website much more responsive and allows your visitors to use your website with ease.
Fully Managed cPanel Hosting
cPanel is the most widely used and tablet/mobile-friendly control panel, which will help you manage your web hosting account through a web interface instead of a console. cPanel allows you to manage and monitor FTP accounts, email accounts, upload files, manage sub-domains and password protect directories among other things that are hard or even not possible to do without it. 
With our fully managed cPanel hosting, we take care of everything from security to back up so you can concentrate on your business.
WordPress ready
All our hosting plans are equipped with  Softaculous One-click installer which automates the installation process of your favorite application WordPress. With this, you don't have to spend time installing and configuring, just a click and your favorite CRM WordPress will auto-installed in your cPanel account.
Also, our servers come with LiteSpeed Webserver, and custom Mod_Security rules, which make WordPress faster and secure.
Other SSD Hosting Features
You will get all the features below with your ssd hosting plan
Our Datacenter Location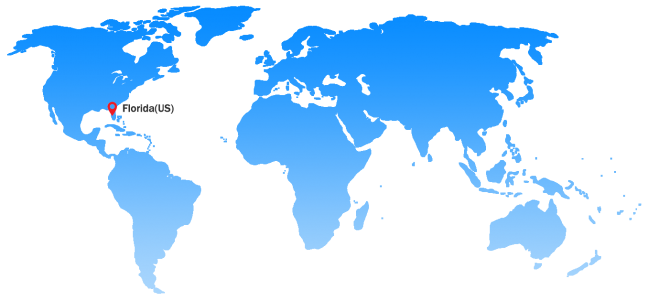 SSD hosting: Frequently Asked Questions
Have a question? See if We have already answered it.
SSD Hosting is a type of hosting service, in which customer's websites are hosted on SSD (solid state drive) based servers instead of HDD. Which results in fast content delivery and improved website response time.
Yes! Our STANDARD, PROFESSIONAL, and PREMIUM SSD hosting plans allow you to host more than one Website, by adding add-on domains through your hosting control panel i.e. cPanel.
Yes, we offer a 100% Risk Free, 30 Day Money Back Guarantee.
Yes, all our Hosting packages come with Unlimited Email Hosting.
Yes, you can easily upgrade to one of our higher plans at any time.
Yes, your data is 100% secure and is backed-up daily up to 7 days.
Yes, all our servers are protected by Clam AV, CXS malware scanner.
While a shared hosting package cannot be used for this purpose, you can easily resell custom packages with our Reseller Hosting. View our Reseller Hosting plans.
No, at the moment, we do not provide ssh access. However, most of the tasks can be easily achieved using your Hosting Control Panel – cPanel.
Our Support team is always on hand to assist you. You can take a look at all our contact details here.
Our Customer's Stories
Hear what our customers say about us
Subscribe to our mailing list