Cheap Hosting Plans
Our most affordable web hosting plan for your website
75 GB Bandwidth

Single Domain

cPanel Control Panel

FREE SSL Certificates

WordPress Optimized

US Server Location
Add to cart
You pay 708/yr now - Renews at 1140/yr

100 GB Bandwidth

Two Domains

cPanel Control Panel

FREE SSL Certificates

WordPress Optimized

US Server Location
Add to cart
You pay 975/yr now - Renews at 1500/yr

150 GB Bandwidth

Three Domains

cPanel Control Panel

FREE SSL Certificates

WordPress Optimized

US Server Location
Add to cart
You pay 1170/yr now - Renews at 1800/yr

18% Goods & Services Tax (GST) rates are applicable on all hosting plans and related products.
LiteSpeed Powered
Our hosting solutions are powered by LiteSpeed – No #1 commercial web server in the industry.
LiteSpeed is up to 9X times faster than Apache web hosting, processes PHP 50% faster, and 3X times faster than SSL Apache Hosting. LiteSpeed web server fully supports .htaccess, mod_rewrite, and everything else that Apache is well known for – if your site works on an Apache host it will function even faster on our LiteSpeed hosting solutions!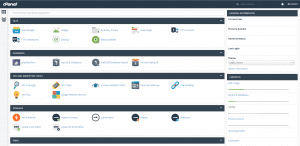 Take control with cPanel for Linux
Industry-standard control panel cPanel equipped with advanced features and a tablet/mobile-friendly user interface makes managing your websites easy. cPanel allows domain owners to manage and monitor their FTP accounts as well as email accounts. cPanel makes it easy to upload files, manage sub-domains, and password-protect directories among other things that are hard or even not possible to do without it.
Softaculous One-click installer with 200+ scripts
Softaculous automates the installation process of your favorite application with the click of a button, no need to spend hours installing and configuring. A wide verity of applications including web portals, wikis, blogs, polls, forums image galleries, shopping carts can be easily installed and managed through it.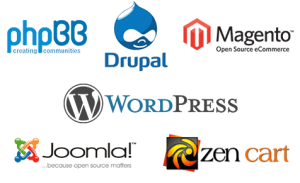 Features included in every plan
You will get all the features below with your cheap hosting plan
What Our Customers Are Saying!
Best Cheap Hosting Website and Good Service There is good hosting and you will get hosting at cheap price from this site.very good customer service. i have a purchase domain and hosting oyeskart.com
Ambarish Essetty
2020-04-10
Loved the service by Newsys. Got the best price for my domain!
Their prices are very affordable.. Quick response time in case of any issue...great service..will recommend for sure...best in the town.
Excellent service affordable price I am satisfaction with Newsys Hosting
Awesome! affordable SSD hosting service with lots of offers and security features. quick response is too good, no matter what time is.
Great and impromptu service. Always available for client queries. Thanks and keep it up.
Best hosting provider in bbsr